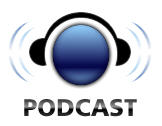 Podcast: Play in new window | Download
In this week's land geek podcast Jeran Fraser from www.landhub.com joins me again to discuss entrepreneurship .
We discuss in detail  the advantages and disadvantages of entrepreneurship.
We argue a lot so don't miss this one!
Don't forget to call our office to book your room in Vegas for the 2 Day Land Geek Bootcamp at 
888-620-6742. It's going to be an amazing two day event!  
Investor Toolkit Owners get 2 free tickets!
If you need tickets please contact the office!
Please leave us a comment on iTunes and let us know how we're doing.
Tips of the Week: