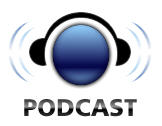 Podcast: Play in new window | Download
In this week's land geek podcast I've convinced Jeff Akstin to take a break from saving lives as a fire captain and join me on this week's podcast.
Jeff and I answer the questions posted from our Gold and Platinum Mastermind members on the private Facebook forum.
This podcast will definitely increase your land investing IQ as we answer the mastermind questions!
Please leave us a comment on iTunes and let us know how we're doing.
Tips of the Week: