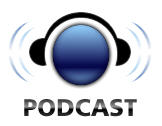 Podcast: Play in new window | Download
Learn about the self storage industry!
In this week's land geek podcast my guest Scott Meyers is known as the nations leading expert in Self Storage.
Self storage is a much simpler commercial real estate investment avoiding the the three T's.
No tenants, toilets or termites…
Learn about the market, the opportunity and Scott's investment strategy.
Scott is a rock star in the self storage world and you don't want to miss this podcast.
Please leave us a comment on iTunes and let us know how we're doing.
Tips of the Week: